6 x Synthetic Grass Tennis Courts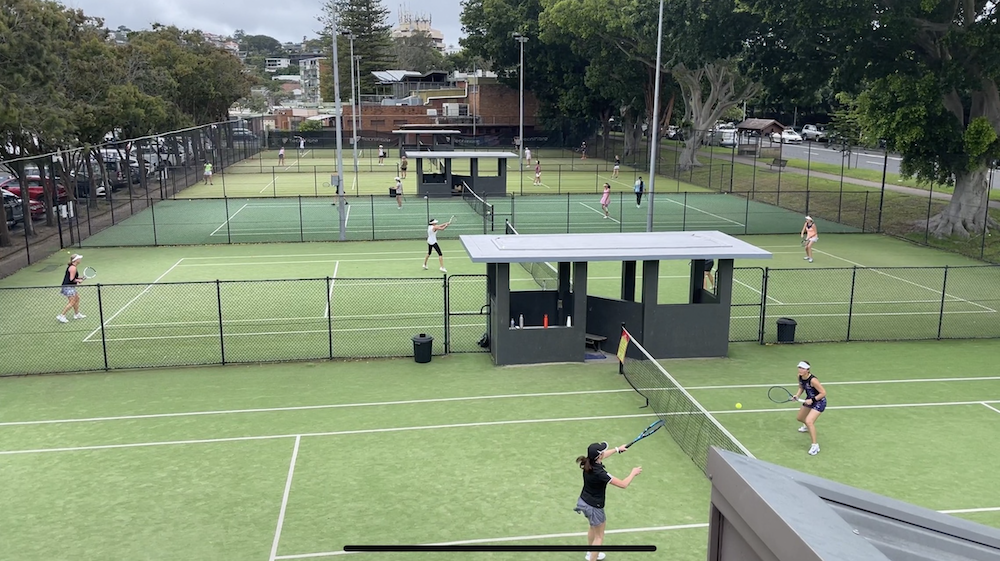 All individually fenced and LED flood lit.
Each court has its own under cover seating cabana.
Kiosk & Pro Shop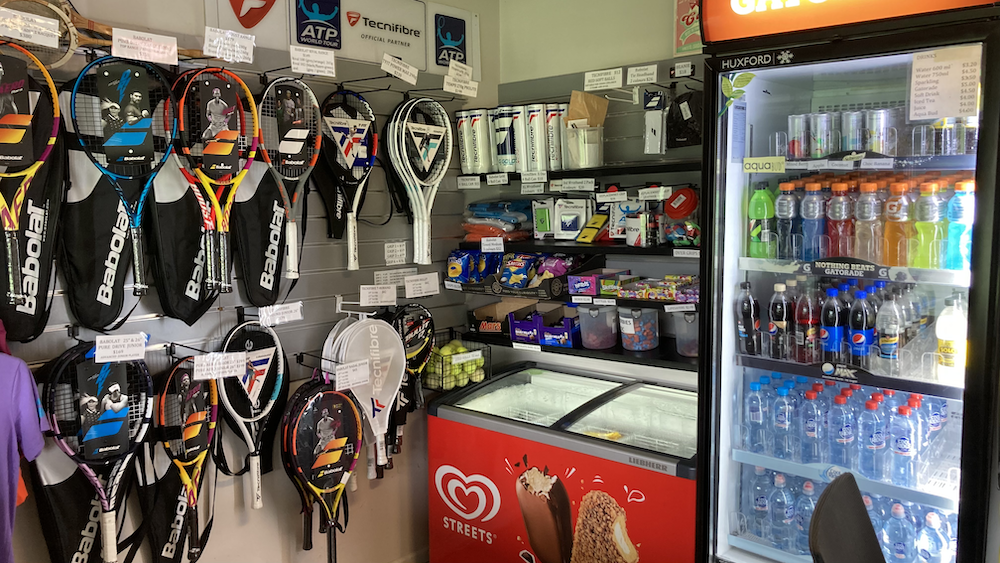 Our kiosk sells drinks and snacks.
Our pro shop sells balls, and racquets, and other items.
Restrings are available at the pro shop.
Head Coach Seyfi Isik also has an Online Pro Shop.
Lounge & Change Rooms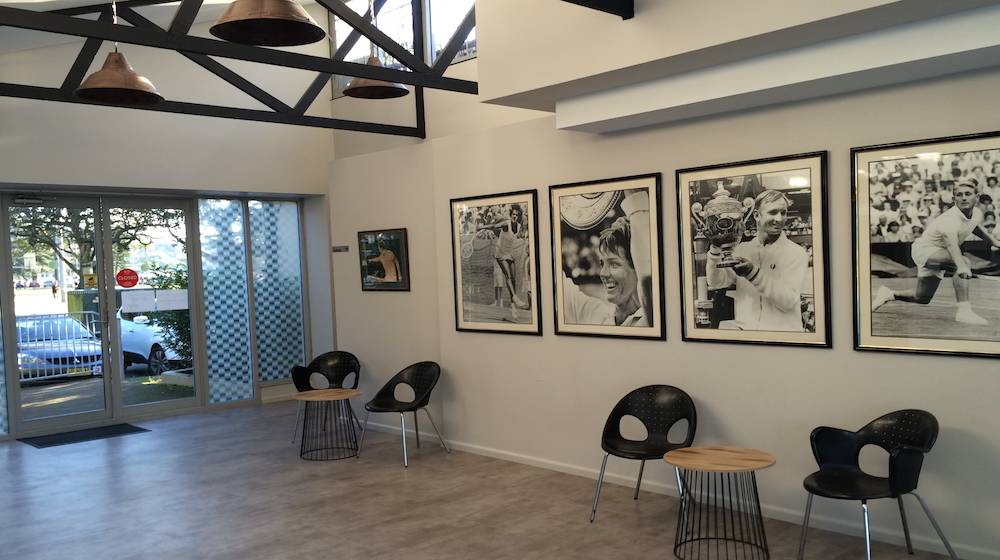 You are welcome to take a seat with some tennis legends in our lounge area.
- Our GM Anthony says Lou Hoad is the greatest male player of all time, and Margaret Court the best female player of all time.
- Head Coach Seyfi says Rafa is the greatest male, and his wife Rebecca (who manages reception) the greatest female ... which proves Seyfi is smarter than Anthony.
Our change rooms have ladies and mens toilets.
Sugar & Spoon Cafe
The cafe is online, licensed, and serves great coffees.
There is a big selection of food including breakfasts, lunches, and snacks.
Everyone is welcome - ie you don't have to play tennis :)
Parking
We adjoin a large Woollahra Council carpark.
You can also park at the Rose Bay Ferry area and enjoy a 2 minute walk across the park.